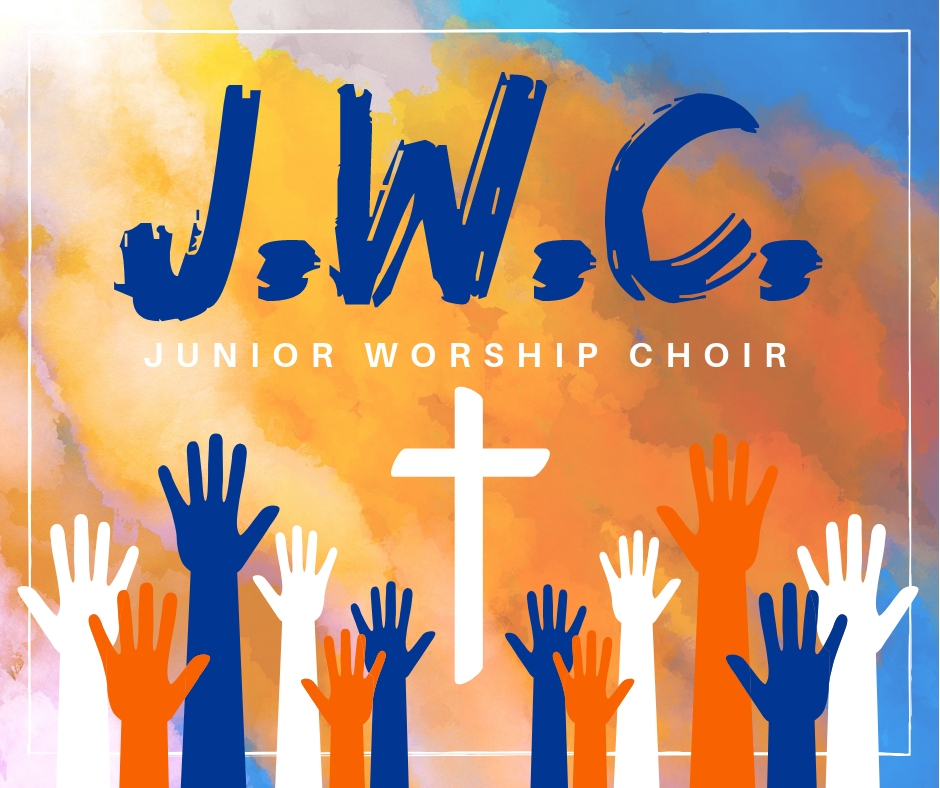 JWC, or Junior Worship Choir, is a group of kids from Kindergarten through 5th grade who meet Sunday evenings to sing His praise. Join us as we make a joyful noise, learn to read music, and have a blast together. Everyone is welcome so grab a friend and join the fun!
Mark Your Calendars – Rehearsal and Event Dates
SONGS TO CONTINUE WORKING ON:
Please use Sign-Up Genius link below to indicate
event & rehearsal availability.
If you would like to join or learn more about JWC, please complete the form below or contact Dez Takas. Thank you!