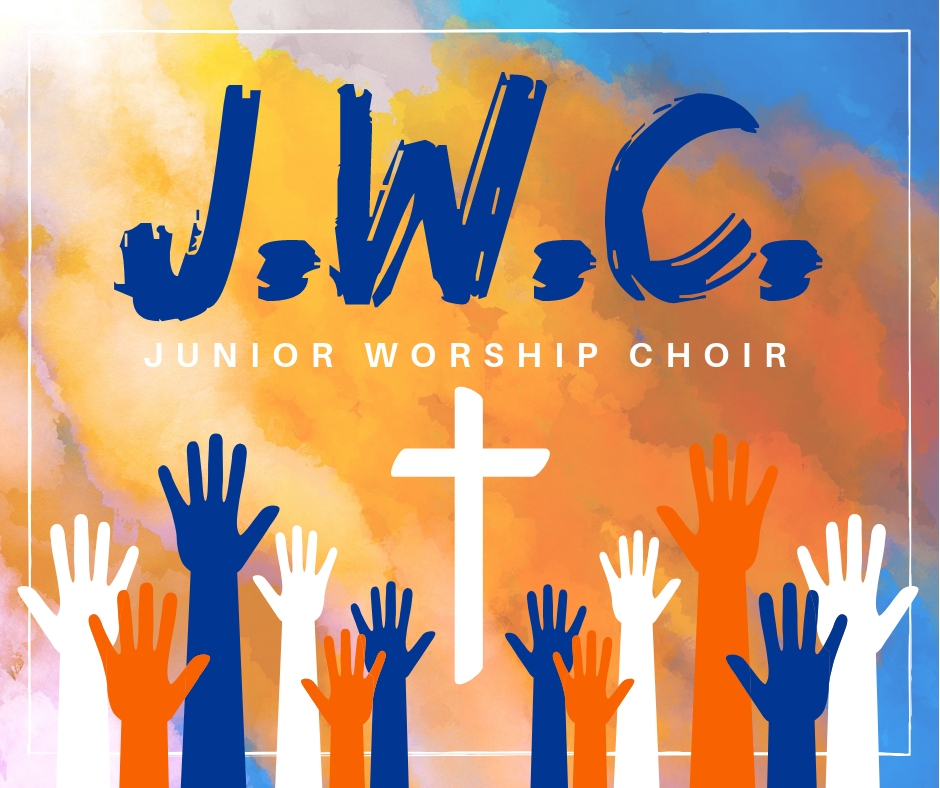 JWC, or Junior Worship Choir, is a group of kids from Kindergarten through 5th grade who meet Sunday evenings to sing His praise. Join us as we make a joyful noise, learn to read music, and have a blast together. Everyone is welcome so grab a friend and join the fun!
Mark Your Calendars – Rehearsal and Event Dates
REHEARSAL INFO:
REHEARSALS STARTING 2/6/2022!!!
Sunday evenings 5:15-6:15pm
2/6 – Parent meeting/Ice Cream Social
Please scroll down and use the SignUp Genius Link below!!!
One of our most recent Sundays leading worship! Please enjoy!
Easter is coming fast!!
I can't wait to see you all again and share with you the plans for our Spring Season!!
We are going to have so much fun leading worship on Sundays as well as taking our love for God on the road to some outreach events!!
Please use Sign-Up Genius link below to indicate
event & rehearsal availability.
If you would like to join or learn more about JWC, please complete the form below or contact Dez Takas. Thank you!