We have new Bible Studies and Sunday School Classes starting in March. Join us for the Adult Sunday School hour between services at 10:15 am. Please Contact Sarah with questions or concerns at palsma@newhopeworship.com.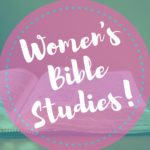 Discover The Gospel of Mark
Wednesdays 12:30 pm – 2 pm
March 6 – May 8
Come explore the story of Jesus' mission in the action-packed gospel of Mark. By his power and authority, Jesus showed the people of his day that he was the promised Messiah. But they were looking for a different kind of Messiah. What would happen if they didn't get what they wanted? See for yourself in this enlightening study of the Word of God.
What Matters Most:A Study of Philippians
Thursdays 9:30 – 11:30 am
March 7 – April 25 The world has always been full of trials, disappointments, temptations, fractured friendships, and financial hardships. Yet Paul's letter to the Philippians claims we can discover contentment and joy in the midst of it all by prioritizing what matters most—Christ.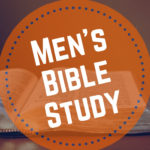 Detours: Lessons from the Life of Joseph
Wednesdays 7:00 – 8:30 pm, March 13 – April 17
Led by Mark Dutton
This study by Tony Evans explores the life of Joseph as he navigated detours that took him through trials, injustice, and even betrayal. Come discover that the sudden or seemingly endless detours in life are God's way of moving you from where you are to where He wants you to be.
Simon Peter: Flawed by Faithful Disciple
Simon Peter left everything to follow his teacher and possessed a passion that would change the world. He was also described as poor, uneducated, quick-tempered, and full of doubts and fears. During this six-week adult Bible study learn how Peter was just an ordinary guy who heard and followed God's extraordinary call.
Jesus: Understanding His Death & Resurrection
March 3 – April 28
Take time to better understand the importance of Jesus' death and resurrection based on the Gospel of Mark's account of Holy Week. You will explore the importance of the events during Holy Week. Session themes include Jesus' entry to the city; Jesus' trial; his crucifixion and burial; the meaning of salvation; and Jesus' resurrection.
Parenting While Christian: Is That Poop on my Arm?
March 3 – April 28
*Sign up below or in the Narthex
God meets us, and our kids, in the mess. Parenting is messy business. Joyful, but messy. When faith is combined with parenting, we double down on the mess. Pastor and father of three Justin Lind-Ayres chronicles his adventures (and misadventures) raising children and passing on his faith to them. In the messy and challenging moments of parenting, and in the joyful ones, God is fully present.
Are you new to New Hope? Join us for a Discovery Class and get to know who we are and what we believe, as we get to know you better too! The spring new members class will begin on Sunday March 3rd. Join Pastor Steve and Pastor Sarah on Sunday mornings from 10:15am – 11:00am for this seven week class, which defines our core beliefs, values, our structure, and our mission as a church. Become a member of New Hope and get involved. We are a better church because you are here.