Check out our videos below to learn a little more about who we are and the fun we have!
School Year Activities
Middle School Students (6th to 8th Grade) can join us for Sunday School Sundays at 10:15AM and Middle School Youth Group Sundays at 5:15PM. Confirmation Classes are also offered each winter.
High School Students (9th to 12th Grade) can join us for Sunday School Sundays at 10:15AM, and High School Youth Group Sundays at 7:00PM. Our youth also have the opportunity to participate in other special events like retreats, paintball trips, music programs, and Super Bowl parties.
Summer Activities
We love summer! Middle Schoolers head to summer camp and high schoolers enjoy our annual summer mission trip to various locations throughout the country. At New Hope we believe camp and mission trips are not stand alone opportunities, like a vacation – instead, they are experiences that add to our youth's regular spiritual growth, and are something they should be preparing for throughout the year.
In order to participate in these events, youth must be regularly involved in Sunday School or Youth Group, and must complete a minimum number of service hours toward church related projects. Middle school students need 12 service hours, and high school students need 24 service hours. For more details on these requirements please contact or

email Youth Director Lindsey Allen

.
Get Text or Email Updates on Youth Activities
To receive text updates, text @newhopehs to 81010.

To receive email updates, send a blank email to newhopehs@mail.remind.com.

IMPORTANT NOTE:

After you subscribe, you'll receive a confirmation message. For security reasons, you MUST use your real name when confirming your subscription. If we don't recognize your name, you will be unsubscribed.
If you have trouble subscribing, please email us for help.
Get Involved! Please fill out the form below and we will be in touch.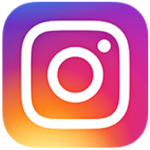 Follow us on Instagram where you can find all the latest and greatest on life as a youth with New Hope Church!
Instagram: NewHopeYouthPowell