Christmas with New Hope Church
We hope you can join us for during this special season of celebration! We will be offering a variety of opportunities to celebrate the Christmas season with services such as Blue Christmas (a service for those who are grieving during the Holiday season), two Christmas Cantata musical worship celebrations, and four services during Christmas Eve. Please contact us with any questions at 614-766-5445. We hope you have a very Merry Christmas!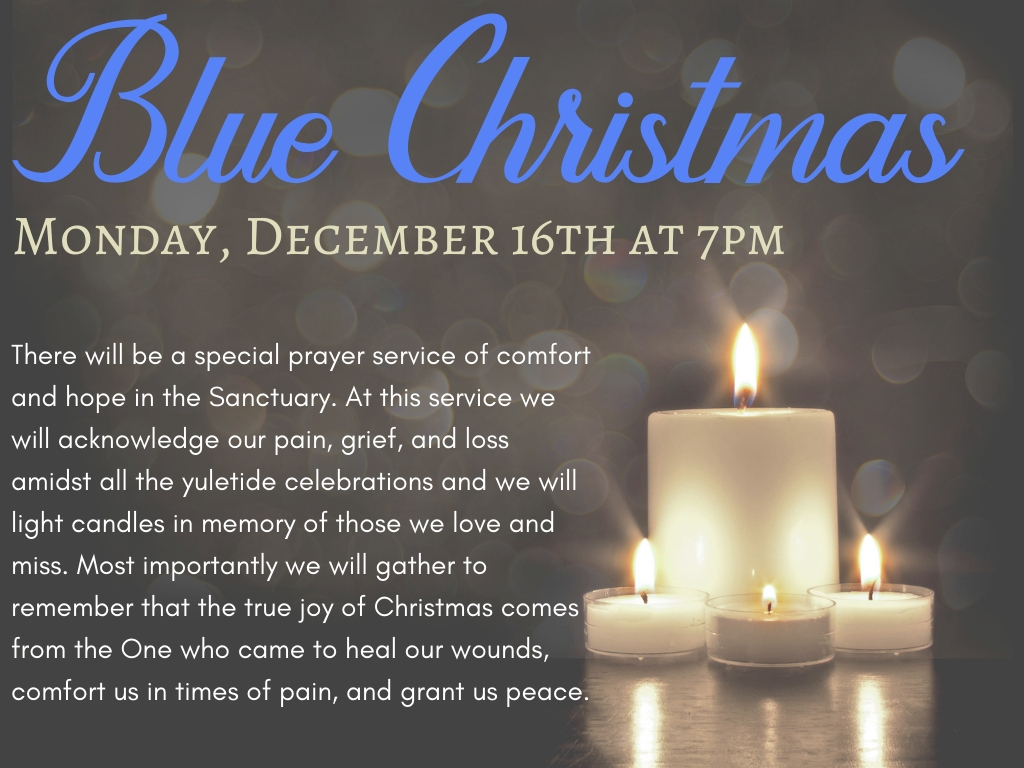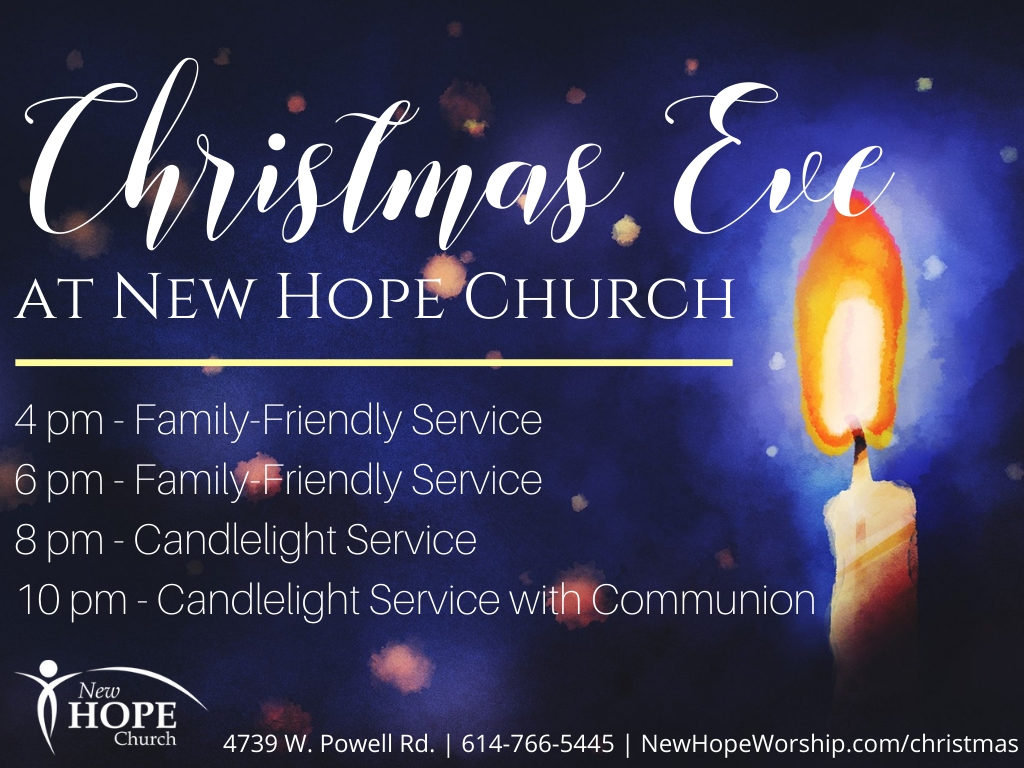 Childcare will be available at the 4 pm and 6 pm family services.