Join us for the most wonderful time of the year! We have something for everyone and opportunities to invited your friends, family, and neighbors to join us as we celebrate the birth of our Lord and Savior. Merry Christmas!
FESTA GIFTS
Festa is in need of gifts for their "Good Tidings Christmas Store." The store allows families to purchase a variety of new items at very affordable prices. Click the button to learn more!
SALVATION ARMY BELL RINGING
COMMON GROUND FREE STORE
Donate gifts for Delaware's "Miracle on William Street" event. Click the button below to view their Amazon gift wishlist and learn more about the
Free Store here
.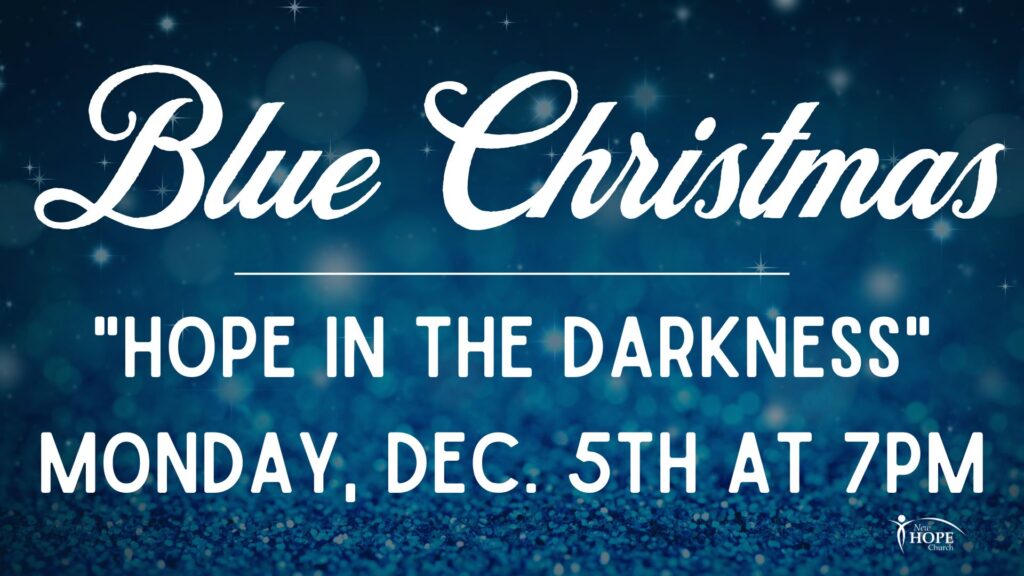 Join us for special worship service of comfort, hope, and light as we begin the Holiday season. At this service we will acknowledge the troubles in the world and light candles to remind us the darkness cannot overcome the light of Jesus Christ. As we gather we will remember that the true joy of Christmas comes from the One who came to heal our wounds, comfort us in times of sorrow, and grant us peace.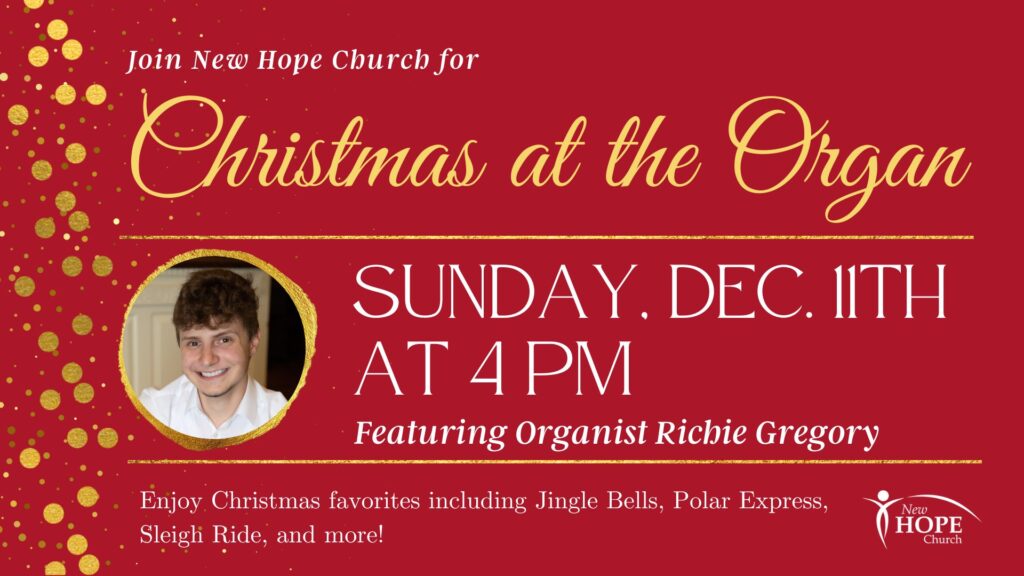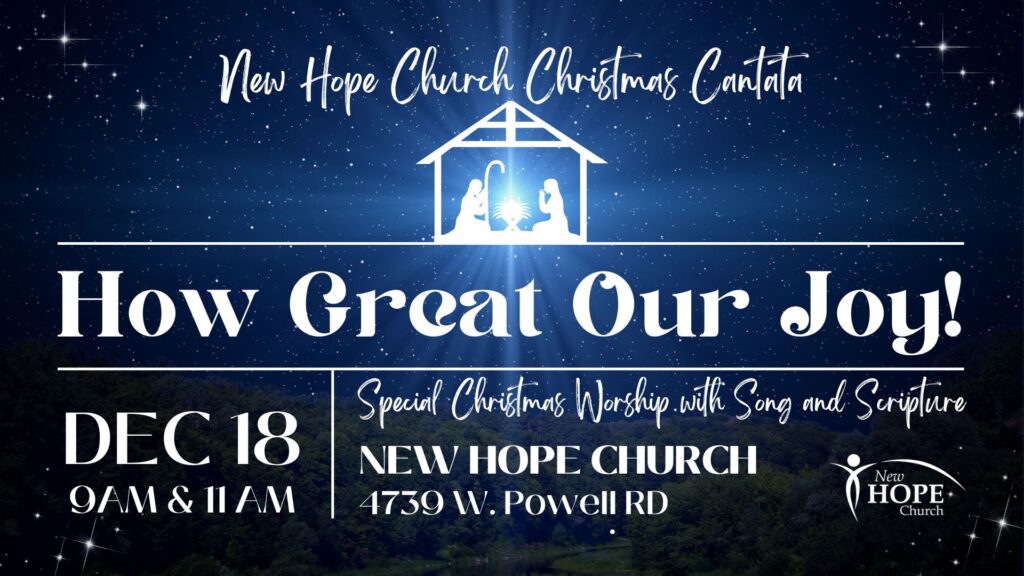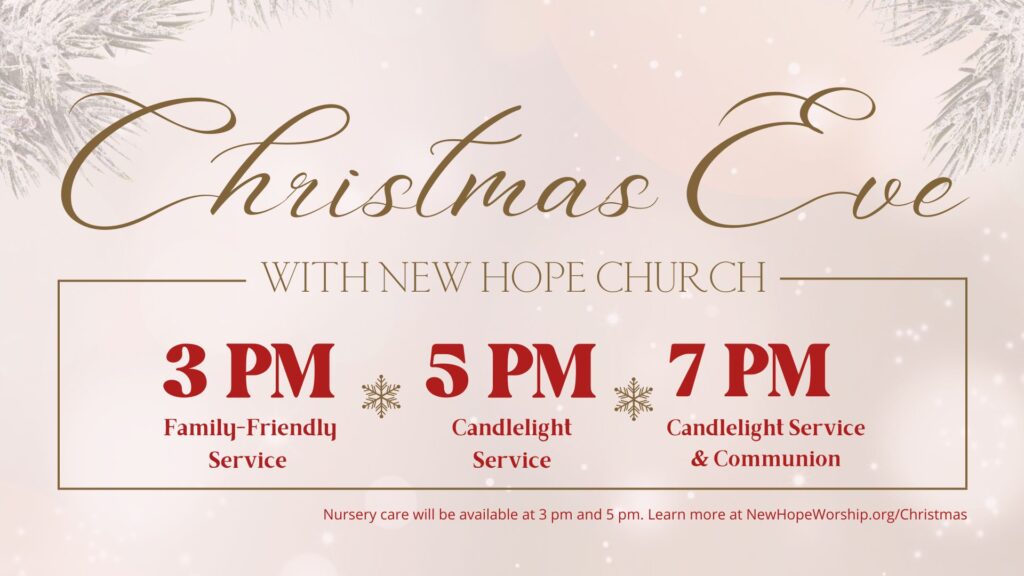 Children's Ministry Opportunities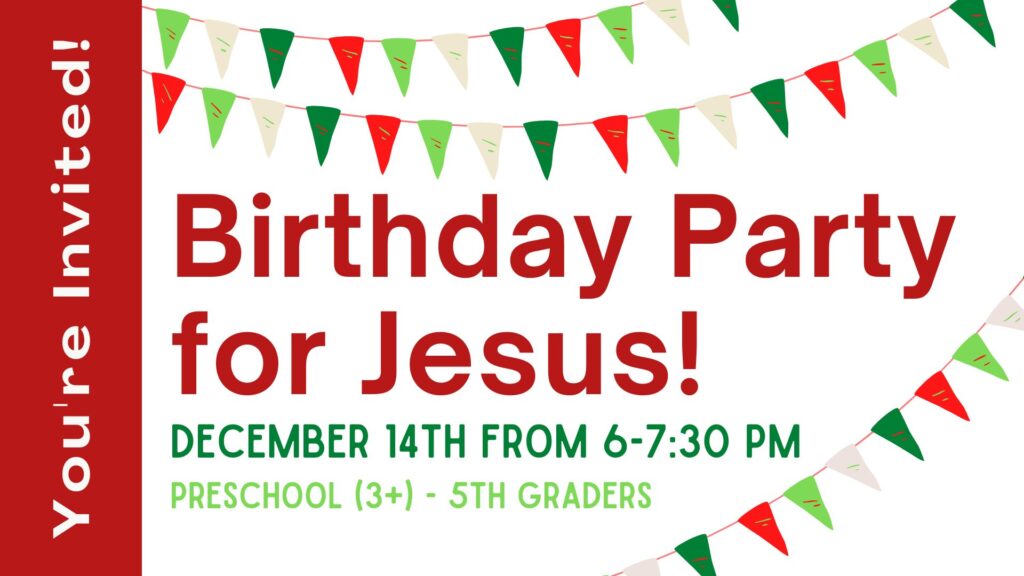 Celebrate the best birthday of the year with your friends at Birthday Party for Jesus! For details and registration, please
click here
.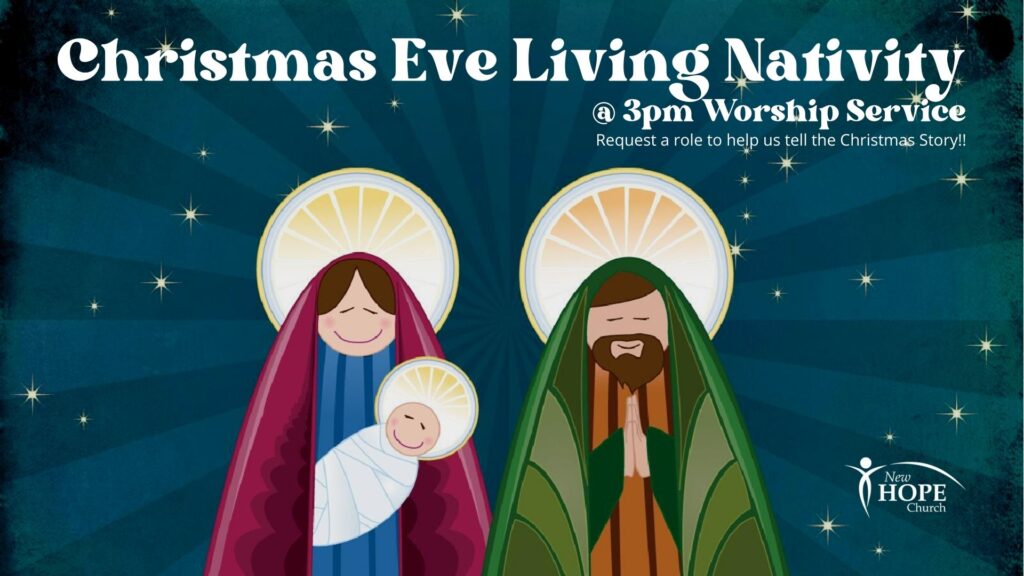 New Hope's Living Nativity will take place at the 3pm Christmas Eve service this year! We need help from our 4th & 5th graders to make the story of Christmas come alive! Any 4th or 5th grader interested should fill out the Living Nativity before December 11th.
Christmas Day and New Years day worship – 10 am