Registration for VBS 2022 is now closed.
Joi
n us for VBS
"Monumental – Discover God's Greatness"
By exploring God's awesomeness, kids form rock-solid faith for the road ahead.
JUNE 6th – 10th with TWO SESSIONS!
AM – 9:30 am – 12:30 pm (includes snack)
*Preschool & Elementary curriculums
PM – 5:30 pm – 8:00 pm (includes dinner)
Each day at Monumental VBS, kids trek through field-tested rotations that reinforce relevant Bible Points and immerse kids in new adventures. Crews of Preschool or Elementary aged kids will rotate through Awesome Bible Adventures, KidVid Cinema, Red Rocks Rec Games, Imagination Station, Sing & Play Celebration and finish with Canyon Quest! Our rotations will be a mix of being inside and outside.
Preschool (4 years old at camp) through 5th graders are invited to join us for the best week of summer! Kids of all abilities are welcome. Just let us know if there are any needs that we need to be aware of.
We encourage preschool aged campers to attend the AM session because the dedicated preschool curriculum is offered during AM only. Preschoolers registered for PM session will be placed with Kindergarteners.
Cost is $40 per child for the AM session and $50 per child for the PM (Dinner) session.
During our week at VBS "Monumental," we will be raising money to support the following organization:
Wednesday – Sub Sandwiches
Thursday – Cane's Chicken
Volunteer Information
WE NEED YOU! It takes a mighty Team to make this an epic week for our youngest Brothers and Sisters in Christ. Please note that some Volunteer Roles are for Adults, Youth, and both. Anyone may volunteer so long as they have completed 5th Grade (these are our Volunteers in Training (VIT)). If you are over 18, you will be asked to complete a background check.
For volunteers with children too young to participate in VBS, we offer FREE childcare by our New Hope Church Nursery Staff! Please let us know if you plan to have a younger sibling in the nursery!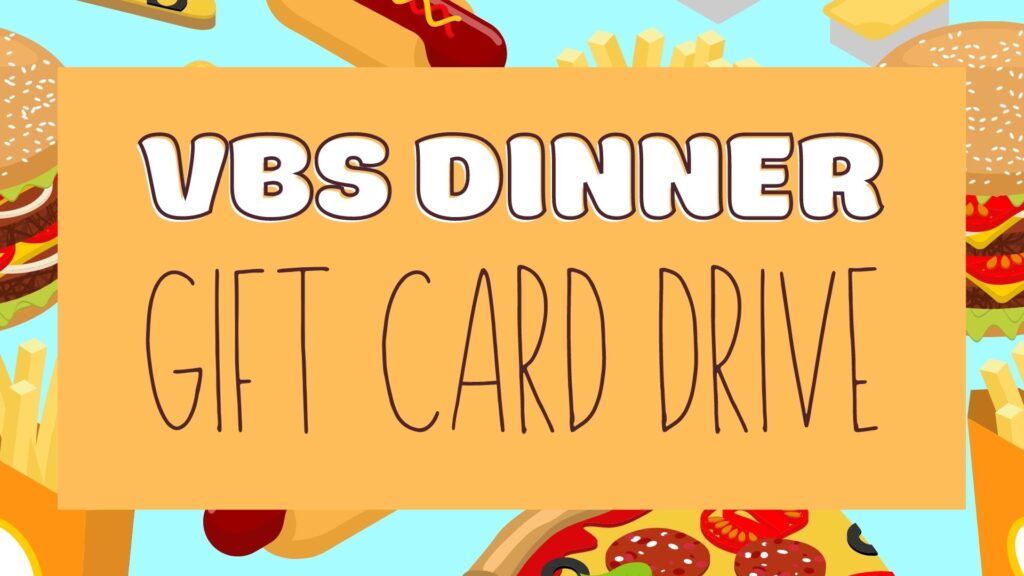 This year, we are excited to offer dinner for our evening VBS campers and volunteers! We are holding a VBS Dinner Gift Card Drive through June 6 to help with the cost. Gift cards can be placed in the box at the Welcome Center, or emailed to Rachel Warren at warren@NewHopeWorship.com.
We are collecting gift cards from: Jet's Pizza, McDonald's, and Cane's Chicken.