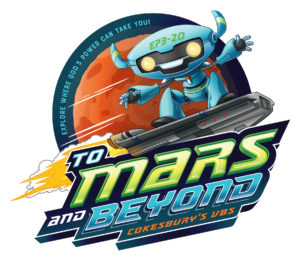 One small step for your kids…one giant leap for God's Kingdom! To Mars and Beyond will help kids discover the wonders of God's universe. They'll become Voyagers on a journey through space, exploring where God's power can take them. They'll lift off to distant planets on special missions. Along the way, they'll learn how God walked with heroes of the Bible, and that God is always with them, too. Add to the adventure with out-of-this-world fun, learning, and timeless Bible stories that inspire kids to give glory to God, who is able to do far beyond all that we could ask or imagine!
Winter Kids WOW begins on Wednesday, January 22 and continues Wednesday evenings through February 26 from 5:30pm-7:30pm. Kindergarten through 5th graders are invited!
Cost is $30 per child with a cap of $90 per family. Scholarships are available if needed; please contact Rachel Warren for more information at warren@newhopeworship.com.
WOW is a volunteer based program and only possible with support from parents. We ask that if your child is participating in WOW, that a parent, spouse, guardian or other adult family member serves at least 2 times per session. Click the button below to register to volunteer.