NEW Sunday Morning Classes
Are you new to New Hope? Join us for a Discovery Class and get to know who we are and what we believe, as we get to know you better too! Join Pastor Steve and Pastor Sarah on Sunday mornings from 10:15am – 11:00am for this seven week class, which defines our core beliefs, values, our structure, and our mission as a church. Become a member of New Hope and get involved. We are a better church because you are here. Our next class begins Sunday, October 27.
Walk as Jesus Walked
Come and discover those who followed in the footprints of the Messiah as they loved God with all their heart, all their soul, and all their might – every moment of every day.
Location: Adult Room A
The Journey: Walking the Road to Bethlehem
Take time this fall to slow down before the hustle and bustle of the holiday season. Prepare to celebrate the birth of the Christ child by retracing the actual path of Mary & Joseph's journey to Bethlehem.
Location: Library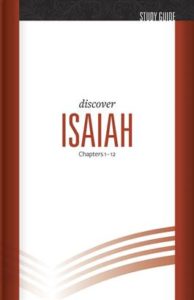 "Discover Isaiah"
Wednesday Afternoons | 12:30 pm – 2:00 pm
Beginning September 11th | Meet in the Library
Led by Pastor Sarah Palsma
As a prophet of God's people in ancient Judah, Isaiah had the task of calling the people back to God. He was to sound the alarm that punishment would come if the people did not turn from their rebellious, self-destructive ways against God. But Isaiah also reported that redemption and forgiveness would come too. And today we know that Jesus Christ is the deliverer Isaiah foretold: he is our "Wonderful Counselor, Mighty God, Everlasting Father, Prince of Peace" (Isaiah 9:6). This study helps us discover how we need the one true, amazing God as much as the people did in Isaiah's day long ago.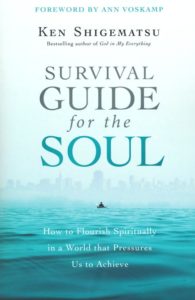 Adult Spiritual Formation Class Wednesdays through November 20 | 7:00pm to 8:30pm
Meets in the Library | Led by Kathy Dunkin
Are you looking for a way to continue to flourish in your spiritual life after 40 Days of Prayer? If so, then come engage in the book "Survival Guide for the Soul: How to Flourish Spiritually in a World that Pressures Us to Achieve." In this book, bestselling author and pastor Ken Shigematsu encourages us to embrace a life of gratitude and offers a fresh perspective on how certain spiritual practices help orient our lives so that our souls can flourish in a demanding and competitive world.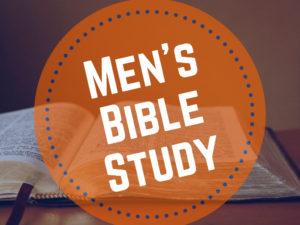 Men's Study
Every Other Wednesday Evenings | 7:00 pm – 8:30 pm
Beginning September 18th | Meet in Adult Room A |
Led by Bill Bryan
We will be reading through the book of Hebrews in the New Testament. Since each meeting contains a standalone topic and there is no homework it is more than okay to join us whenever it fits your schedule. There are three basic rules for each meeting (1) you don't have to answer anything you don't want to answer (2) what is said in the room stays in the room and (3) if you need to use the restroom get up and go, because we're not stopping.

Birds of a Feather is a small group for empty nesters that meets once a month. Contact Sarah for more information!