Adult Ministry at New Hope includes many ways to learn, grow, and connect with each other. Find an activity that fits your needs and feel free to jump in! If you're not sure where to begin,
contact Pastor Sarah
for suggestions.
Are you new to New Hope, or maybe even new to church?
Join a
Discovery Class
, where we'll go over all the basics of what we believe, our mission, our values, and our structure.
Current Sunday School Classes
Get to know fellow members of the congregation in a more intimate setting at our Adult Sunday School classes. These classes meet at 10:15am (in between our two worship services) so you can attend worship and a bible study all in one morning. Classes meet most weeks from September through May, and occasionally during the summer. Please see our current classes offered below. These classes will be offered February 18th – March 25.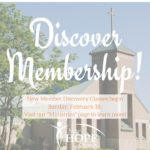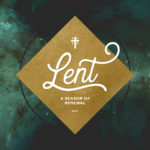 One Nation Under God
In a nation divided by imaginary lines, we are called to join together in Christ.
Financial Peace University
Learn God's way of handling money through video, discussion and small groups.
Discovery Class
Learn about our beliefs, mission, values and structure here at New Hope Church. Register
HERE
.
Lent Study
Explore "He Chose the Nails" by Max Lucado during this special Lenten season.
Want to dig a little deeper?
Join a weekday
Bible Study
. These studies typically last six to eight weeks, and meet during the day or in the evening.
Wondering how you can be part of God's plan?
If you're ready to transform your faith and your relationship with God, join us on
The Journey
, a three year discipleship program.
Looking for closer, spiritual friendships with your church family?